5-0 win for our Monday night football girls team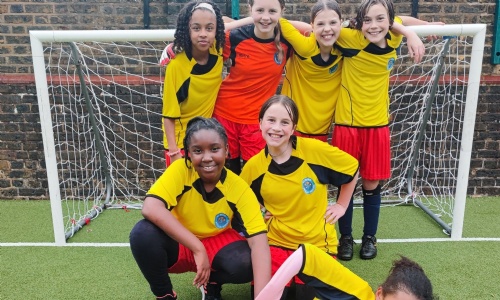 Another amazing Monday night game of football from our Year 6 girls!
The girls were outstanding, showing that they were by far, the best team out on the pitch. With 3 goals from our great captain Amy, one from Roisin and undoubtedly the goal of the season by Bella who scored from our defence line, the girls went on to beat Haseltine 5-0.
A message from our coach, Jane C:
Thank you for always putting in a great performance for everyone involved. We are all very proud of you
A message from our captain, Amy:
The match against Haseltine was absolutely amazing. We smashed them 5-0, even scoring a goal from the other side of the pitch! I could not be happier and prouder of our team. We played strong, hard and skilfully! This showed lots of improvement, since last time they beat us one 1-0! This is all thanks to our wonderful coach Jane".