Wrap Around Care
Wrap Around Care will restart when the children return on Wednesday 6th September 2023.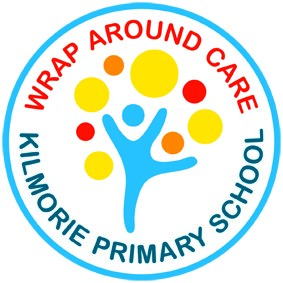 Wrap Around Care exists to provide high quality out-of-hour's childcare for our parents/carers of children from our Reception classes through to Year 6. Wrap Around Care is a place where children can come to relax and look forward to playing with their friends in a safe and happy environment. We offer adult led, spontaneous and child-initiated activities where staff are always on hand to offer advice and support to the children. We offer a range of activities making sure we appeal to all ages and abilities to develop children's emotional, physical, social, and intellectual capabilities and encourage children to be confident, curious, respectful, empathetic, innovative, and resilient.
Our Core Aims
To provide an affordable, childcare facility for working parents/carers.

To provide a welcoming, safe, and secure environment for pupils to have Wrap Around Care outside of normal school hours.

To respect and value every child in our care.

To promote the welfare and safety of all children in our care.
Application and Admission
Only children attending Kilmorie Primary school are eligible to attend the sessions. An online registration form must be completed in full before your child can be allocated a place.
For new starters: Applications open on National offer day and close on the last day of term, prior to the May half term break.
Siblings of children who already attend Wrap Around Care are given priority of places over new applicants. Spaces are allocated to siblings first (but must have an application as we are unable to assume they need a place), remaining spaces are then allocated to others on the list in the order they were received, until all spaces have been allocated or the year group spaces are full. We are unable to guarantee your child(ren) a place if you apply late. Applications are processed in the date order they are received. Applicants who did not receive any space or who apply after the deadline will automatically be added to the waiting list.
Times & Costs
| | | | | |
| --- | --- | --- | --- | --- |
| Breakfast Club | | Drop off 7:45am - 8.30am (No admittance after this time) | | |
| Cost | | £5.50 per child, per day | | |
| Ad hoc | | £6.50 per child, per session | | |
| | | | | |
| After School Care | | End of school day - 6:30pm | | |
| Cost | 1st child | £16 per night | £58 - 4 Nights | £65 Weekly |
| | Siblings | £14 per night | £50 - 4 Nights | £55 Weekly |
| Ad hoc | | £17 per child, per session | | |
| | | | | |
| One Hour Club | | End of School - 4:30pm | | |
| Cost | | £5 Per child, per night | | |
| Ad hoc | | £6 Per child, per night | | |
Childcare vouchers are accepted - Parents / Carers must email a screenshot of the transaction to the school office, and we will manually input the payment on ParentPay.
Ad Hoc Bookings:
If you wish to book an Ad Hoc session at either Breakfast or After School Club then please email wrap@kilmorie.lewisham.sch.uk, a minimum of 24 hours prior to your required date. Once you have received confirmation, payment must be made in advance.
Registration Form
If you would like to apply for a Wrap Around Care place, please use the form below.
Wrap Around Care Policy and Procedure
Further to a full review and various forms of feedback (surveys and parental voice), we are happy to be able to inform you that from September 2022 we will be able to increase our allocation across all year groups.
Along with this increase in allocation, we are bringing in a few other changes to the service. All details of the service have been outlined in our new Wrap Around Care Policy & Procedures document.