Quick Sticks Hockey Festival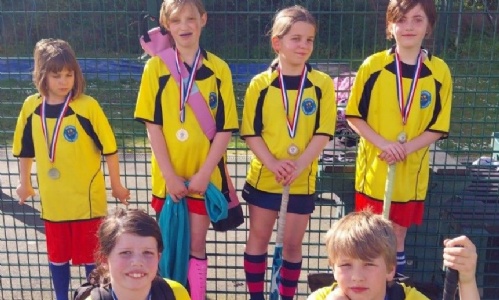 Our Year 5 & 6 children competed in a Quick Sticks Hockey Festival against Rathfern, at Sydenham school.
The standard was very high with all players showing excellent stick work and control of the ball. It was very exciting to see the players showing what they had learnt from training sessions, either at school or a local club.
The game ended in a 4-4 draw, and the game went to penalties with Rathfern winning by just one penalty. Each player received a certificate, and the runners up received silver medals.
Congratulations to all players for representing themselves extremely well.