School Games Cricket tournament - year 5 & 6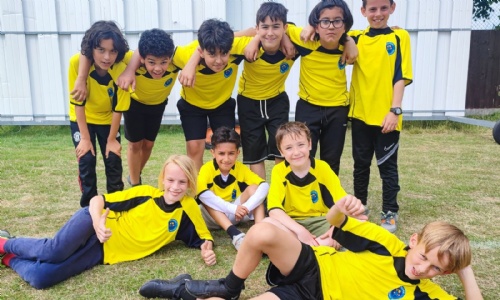 Some of our lovely year 5 and 6 children participated in a School Games Cricket tournament held at Catford & Cyphers on Tuesday (27th June).
The boys came 2nd in their group having won 2 of their 3 games. Unfortunately we didn't make the semis, however we went on to play a friendly game where the boys showed the exact same level of play and determination. Read the full article here.
Some of the boys hadn't played quick cricket before and were a bit nervous and yet when the games started this didn't show! There was fantastic bowling, fielding, epic runs and batting skills with even other schools commenting on how good they were!
The boys did so well, I am so proud of how they played. They really did show great determination and represented Kilmorie to a very high standard. Thank you to each and every player as it was such a lovely and exciting day of Cricket, that we didn't want to come to an end!

Jane - Coach