Planting Trees in Year 2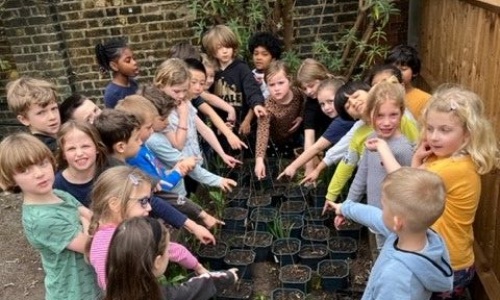 Each child in Kate's class, year 2, has planted their own Silver Birch Tree.
After receiving a donation of young tree whips, our Year 2 children have all planted trees. Each year of their Kilmorie journey, the children will repot the trees, and hopefully by year 6 the trees will be as tall as the children. Kate's class are growing Birch, Shona's class Oak and Sarah's class Crab Apple trees.
Thanks to Eva, our school Gardner, for her support with this.